LAB
The product, before being released, is subjected to strict validation checks:
CHEMICAL/PHYSICAL/MECHANICAL ANALYSIS
SENSORY ANALYSIS
INSTRUMENTAL ANALYSIS
MICROBIOLOGICAL ANALYSIS
UNI EN ISO 9001:2015
The quality management system rigorously comply with standard UNI EN ISO 9001:2015 and it is certified by Certiquality certification institute.
BRC
BRC Global Standard for Packaging and Packaging Materials certification makes companies and consumers sure about the reliability of our company at producing products that come into contact with food.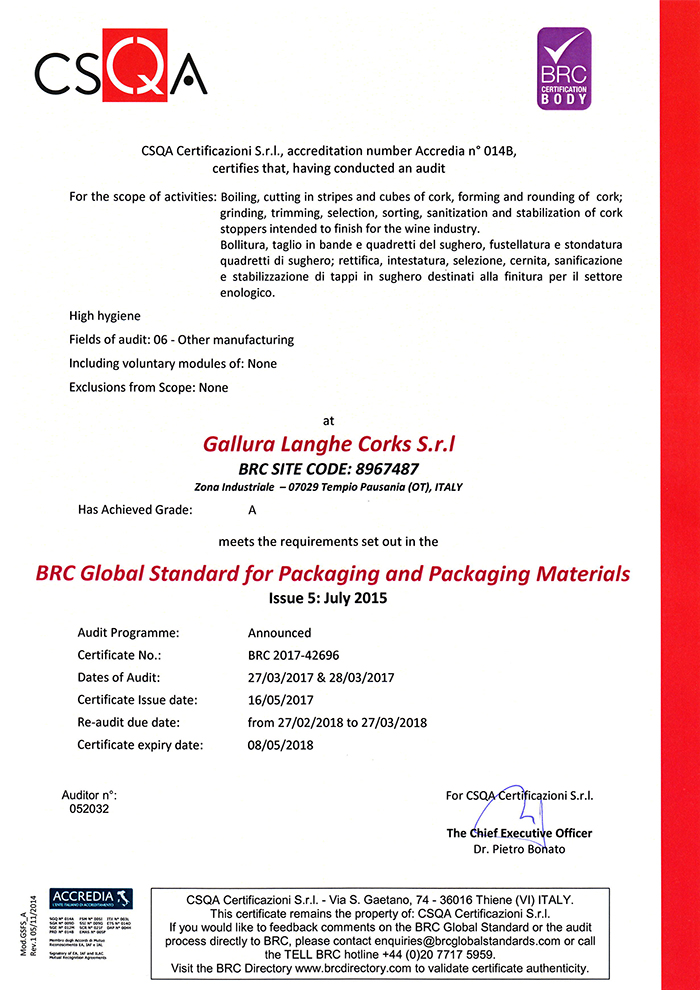 DECLARATION OF CONFORMITY TO FOOD CONTACT
Each supply of caps is accompanied by the declaration of conformity of the product supplied to the Italian and European legislation regarding contact with food products.