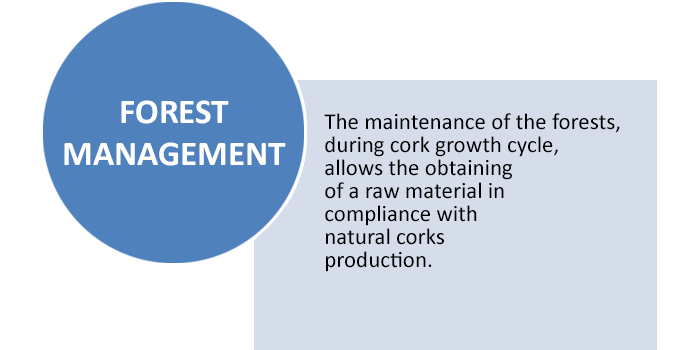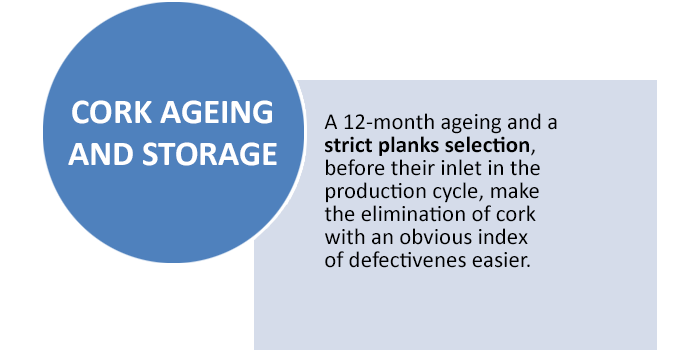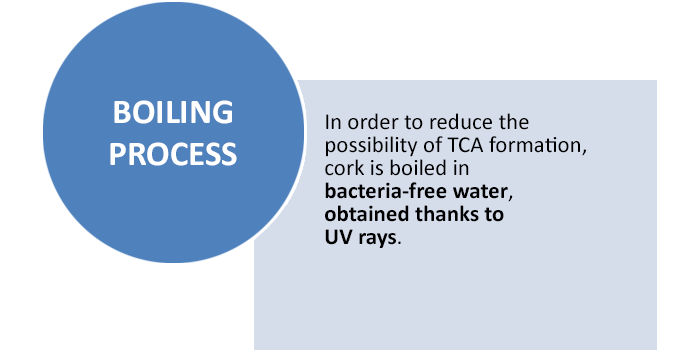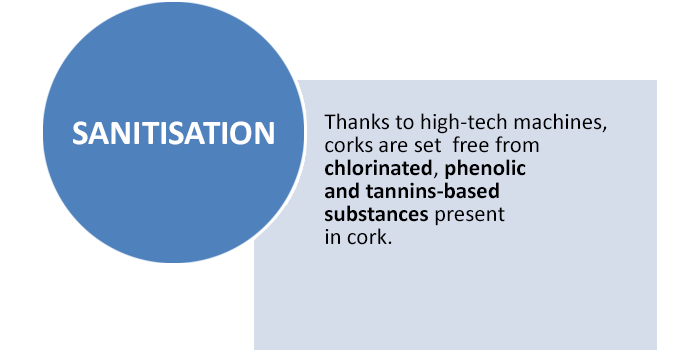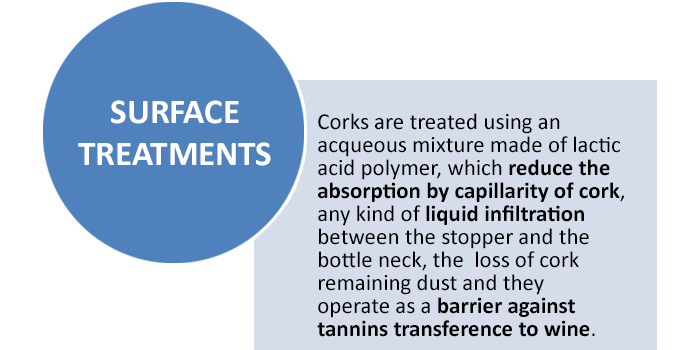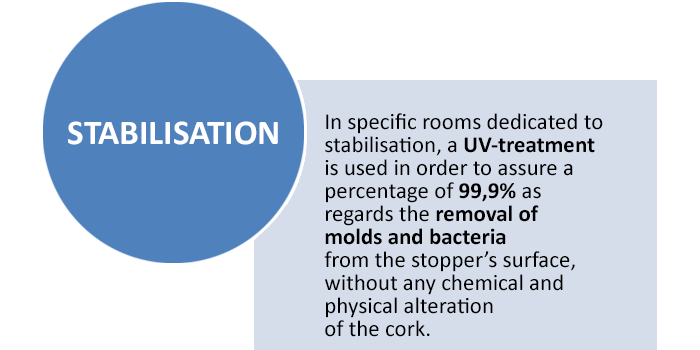 TRADITION AND INNOVATION
The company made the duo Tradition – Innovation into its strength: highly qualified technicians' work is backed up by technologically advanced machines.
PRODUCTION CHAIN CONTROL
Gallura Langhe Corks is able to look after the whole production chain: from the management of the forests to the end product, while assuring a full traceability of the launched product.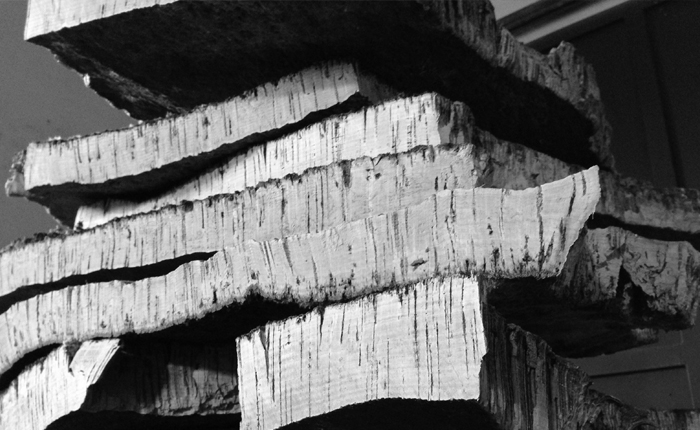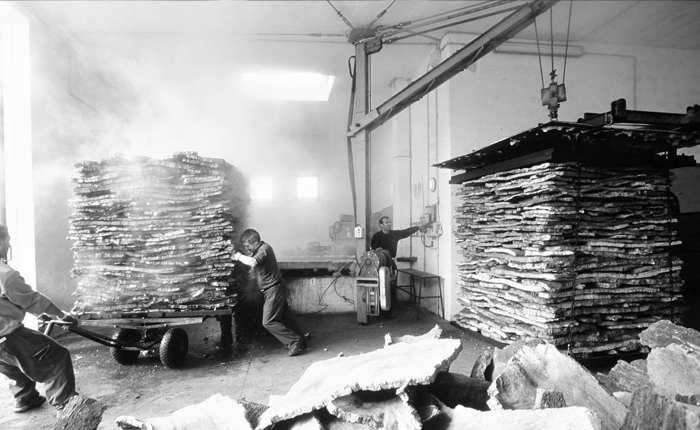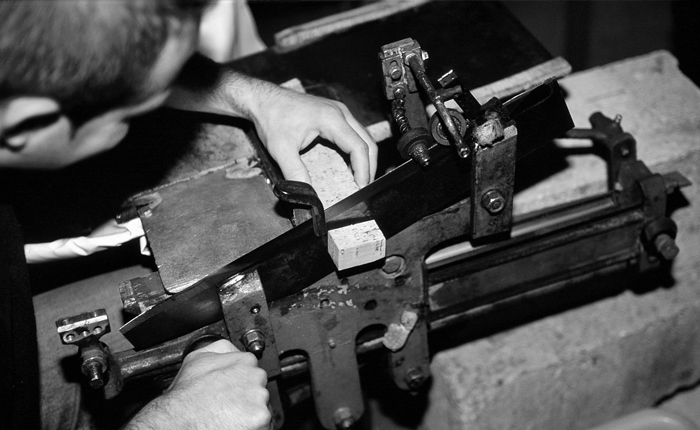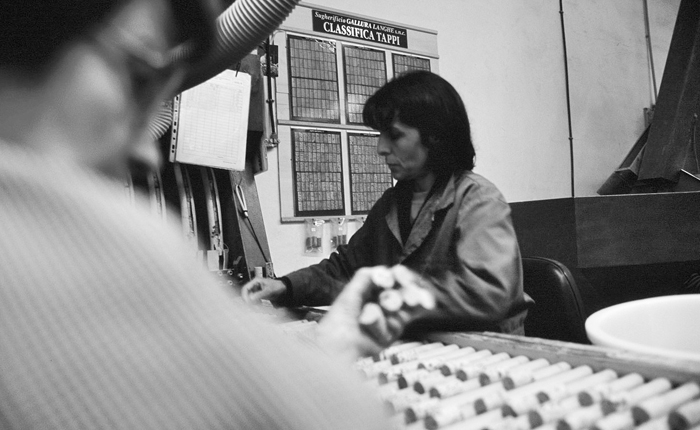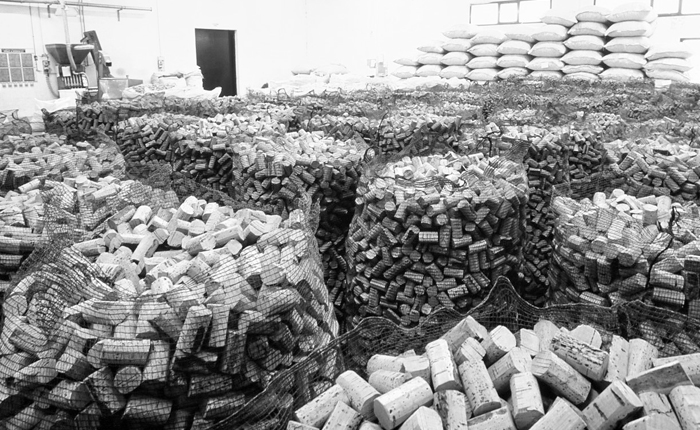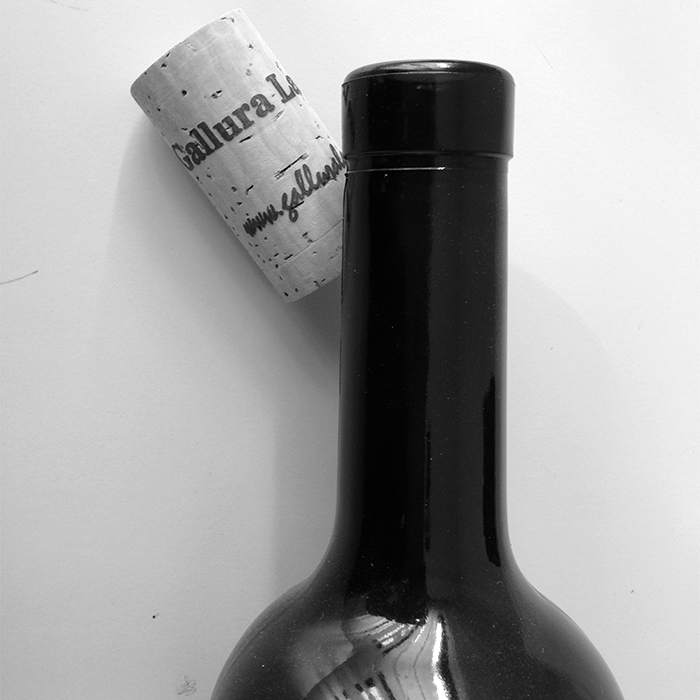 CONTROL OF THE PROCESS
During all the production steps the stopper is undergone to 19 checks. Before being released every lot is subjected to laboratory testings, which assure the compliance of the product as well as its best use in winemaking. The company works togheter with certified analysis labs.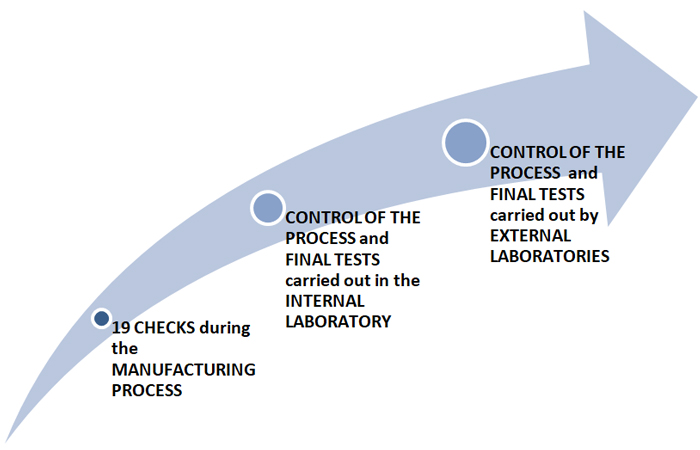 RESEARCH AND DEVELOPMENT
Gallura Langhe Corks developed an UV-treatment during the washing and the storage stages, which assure a percentage of 99,9% as regards the removal of molds and bacteria from the stopper's surface, without any chemical and physical alteration of the cork.